2020 Hospital & Health System Innovation Summit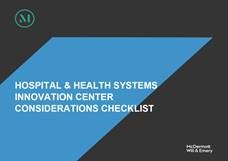 Hospital and Health System Innovation Centers clear the path for healthcare advancement. And in an environment upended by COVID-19, there is no better time for investment in innovation and growth of collaborative partnerships in healthcare. At our second annual Hospital & Health System Innovation Summit, we'll gather top innovation executives from across the county to weigh in on health system innovation initiatives and investments today—and tomorrow. This summit will give C-suite executives, in-house counsel, investors and other healthcare leaders the insights they need to position their organizations to innovate, collaborate and grow even in the midst of disruption. Together, we'll cover:
The impact of COVID-19 on innovation centers and innovation-related efforts, including opportunities, challenges and strategies for innovation center development, infrastructure and investments;
Approaches for developing successful investment structures; and
Lessons learned from innovation investment arrangements, including preparing for the unexpected.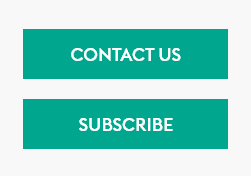 OVERVIEW AND OPENING REMARKS
Kerrin Slattery & Krist Werling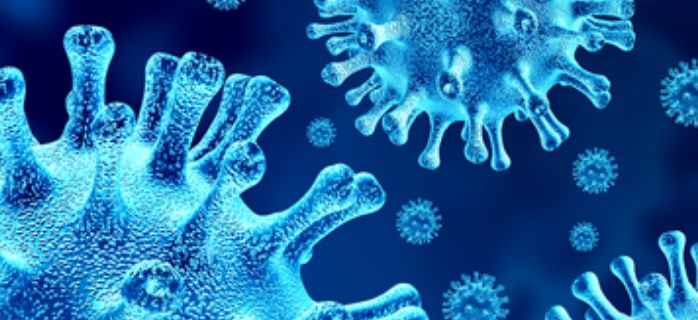 PANDEMIC TO PARTNERSHIP: THE IMPACT OF COVID-19 ON INNOVATION
This interactive discussion with health system innovation leaders will address the impact of COVID-19 on health systems' plans to pursue innovation efforts, lasting regulatory, legal and business implications, and the prioritization of innovation post-COVID-19.
Kerrin Slattery (Moderator), Partner, McDermott Will & Emery Chris Coburn, Chief Innovation Officer, Mass General Brigham and President, Partners HealthCare International Damon Broyles, Vice President, Clinical Innovation, Mercy Technology Services Anders Brown, Senior Vice President and Managing Director, Tegria Lisa Prasad, Vice President and Chief Innovation Officer, Henry Ford Health System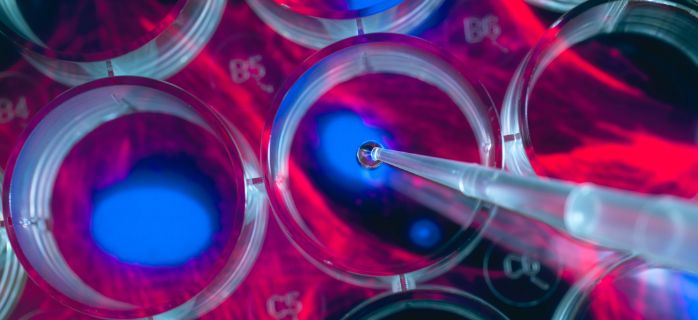 NUTS AND BOLTS: HOW TO INVEST IN INNOVATION
This panel will discuss the fundamental types of investment structures from the health system perspective, including types of vehicles utilized by health systems, tips for aligning investment priorities with the health system mission and collaborations with third parties to accelerate innovation. A panel of experienced executives and McDermott attorneys, will delve into specific structures and related legal and business implications.
Krist Werling (Moderator), Partner, McDermott Will & Emery Erika Mayshar, Partner, McDermott Will & Emery Ian Schwartz, Partner, McDermott Will & Emery Naomi Fried, CEO, Health Innovation Strategies Jon Gordon, Managing Director, Winter Street Ventures and SVP Innovation, Commonwealth Care Alliance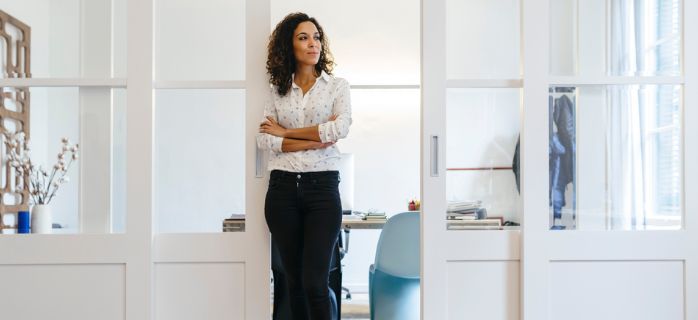 LESSONS LEARNED: DILIGENCE, DETOURS AND DATA, OH MY
Industry leaders will share first-hand lessons learned from their work on recent innovation related projects. We will cover a myriad of cases studies, highlighting lessons learned around conflicts of interest, diligence considerations, data ownership and de-identification, material changes in strategy and mission and its corresponding impact on the minority investor.
Charlie Buck (Moderator) Partner, McDermott Will & Emery Bernadette Broccolo, Partner, McDermott Will & Emery Griffin Doty, Associate, McDermott Will & Emery Adam Gale, President, KLAS Kolaleh Eskandanian, Vice President and Chief Innovation Officer, Children's National Mai-Tal Kennedy, Principal, Vantage Partners
Sr. Vice President and Managing Director, Tegria (Founded by Providence)
Vice President, Clinical Innovation, Mercy Technology Services
Chief Innovation Officer, Mass General Brigham and President, Partners HealthCare International
PhD, MBA, PMP Vice President and Chief Innovation Officer, Children's National Hospital
CEO, Health Innovation Strategies
Sr. Vice President of Innovation, Commonwealth Care Alliance | Managing Director, Winter Street Ventures
Principal, Vantage Partners
Vice President and Chief Innovation Officer at Henry Ford Health System
Partner | Los Angeles, Orange County