That's a wrap on McDermott and EY at the 2022 J.P. Morgan Healthcare Conference! Thank you to all of our speakers and everyone who joined for the exclusive, virtual sessions with insights from industry leaders, innovators and investors from across the healthcare industry. If you were unable to attend live, you can still register to view the sessions on-demand. And you can find all the program details below. In the sessions, you'll hear from healthcare leaders address the latest trends and implications across Digital Health, Life Sciences, Healthcare Private Equity (PE) and Hospitals and Health Systems (HHS). Use these insights to develop long-term, effective strategies for establishing deals and funding agreements to make a positive impact in 2022.
Prominent Speakers
Including executives from PE firms, investment banks, hospitals, health systems and other industry-leading organizations.
6 Substantive Programs
Exploring critical business and legal issues encountered by investors across the healthcare industry. Sessions will address emerging trends in Digital Health, Life Sciences, Healthcare Private Equity – including in Europe – Hospitals and Health Systems, and Health Technology Investing.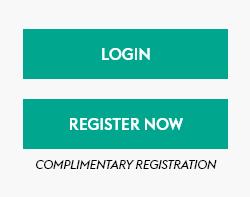 LIFE SCIENCES INVESTMENT FORUM
Due to the rapid pace of change, life sciences companies are being forced to transform their business models, requiring greater focus on therapies or commercial models. Moving forward, companies will continue to use transactions as an important lever of transformation. This forum will address creative dealmaking strategies for growth in biopharma and medical technology as well as business model transformations companies should consider as they enter new deals.
DIGITAL HEALTH PIONEERS FORUM
Advancements in digital health technology are driving greater innovation, with leaders looking to data and analytics as the future of patient care. Listen to executives from leading health technology companies for a series of fireside chats on the evolving models disrupting digital health, including the growing role that retail is playing in the space.
HEALTHCARE PRIVATE EQUITY LEADERS FORUM
Leading private equity investors will explore key drivers and trends across diverse industry subsectors, examining how shifting regulations and the 2022 midterm elections may alter the deal landscape, and mapping out strategies for adapting and thriving amid change. The panelists will also offer their exclusive insights into emerging opportunities in health IT and will forecast the next evolution of today's hyper-competitive market.
ACCELERATION CAPITAL FORUM
Digital health has never been hotter and investor interest is surging across all stages. From early- to late-stage investments, lines are blurring with increased disruption in the digital health landscape. During this forum, PE and VC leaders will share their approaches to investing in 2022 and beyond.
HOSPITALS & HEALTH SYSTEMS FORUM
Today's hospitals and health systems face unprecedented levels of disruption. Hear from prominent health system executives as they share their perspectives on revenue growth strategies, novel partnerships and how the healthcare ecosystem is coming together more than ever before. These leaders will discuss developing trends and how to position your organization for growth to drive change in this fluid environment.
EUROPEAN HEALTHCARE PRIVATE EQUITY FORUM
Private equity executives from across Europe will address a number of key issues and opportunities for investors heading into 2022. They'll share their experiences entering the US market and why it's such an important expansion piece of their portfolio; discuss the rise in transatlantic deals in the healthcare space; and address the role of global collaborations for life sciences companies.
Rick Abramson, MD, MHCDS, FACR
Chief Clinical Strategy Officer Covera Health
Mert Aktar
Head of Corporate Development Kite, a Gilead Company
Garo Armen, PhD
Chairman and Chief Executive Officer Agenus
David Berman
Managing Partner Lorient Capital
Marco Bonaiti
Vice President Apax Partners
Preston Brice
Partner Grant Avenue Capital
Dan Brillman
Chief Executive Officer & Co-Founder
Unite Us
Christopher Cleary
Vice President, Corporate Development
Medtronic
Peter Connolly
Managing Director, Head of North America Cobepa
Owen Davis
Partner Martis Capital
John DiGiovanni
Investment Partner Arsenal Capital Partners
Deborah Di Sanzo
President
Best Buy Health
Mike Drazin
Chief Financial Officer
Medline
Henry Elphick
Deputy Chair, EHCPEA Chair, Mansfield Advisors
Dr. Adaeze Enekwechi
Operating Partner
Welsh, Carson, Anderson & Stowe
Melanie Fan
Principal Ampersand Capital Partners
Rushika Fernandopulle
Chief Innovation Officer One Medical
Brian Fortune
Senior Managing Director Farragut Square Group
Kendall Garrison
Partner TPG Capital
Adam Grossman
Partner Deerfield
Alyssa Jaffee
Partner 7wireVentures
Rohin Jain
Managing Director H.I.G. Capital
John Kerins
Managing Director Cain Brothers
Deborah Kilpatrick
Co-Chief Executive Officer & Executive Chair Evidation
Barbara Krebs-Pohl
Chief Integration Officer and SVP, Head of Global BD&L and Alliance Management MorphoSys
Tom Lee
Chief Executive Officer & Founder
Galileo
Geoff Lieberthal
Partner Two Sigma Impact
David Mishkin
Senior Vice President Valtruis, A WCAS Company
Jason Mulvihill
Chief Operating Officer and General Counsel American Investment Council
John Nguyen
Chief Strategy Officer SSM Health
Stephen Parodi, MD
Executive Vice President of External Affairs, Communications and Brand
The Permanente Federation
J.P. Peltier
Global Group Head, Healthcare Investment Banking
Piper Sandler
Dr. Michelle Perugini
Chief Executive Officer & Co-Founder
Presagen
Elizabeth Rockett
Managing Director Kaiser Permanente Ventures
David Rhew, MD
Global Chief Medical Officer & VP of Healthcare Microsoft
Sheri Shapiro
Senior Vice President and Chief Strategy Officer Trinity Health
Rasu Shrestha, MD
Executive Vice President and Chief Strategy andTransformation Officer Atrium
Glen Tullman
Chief Executive Officer, Transcarent Founder & Managing Partner, 7wireVentures
Kristen Valdes
Founder and Chief Executive Officer b.well Connected Health
Katherine Wood
Partner
TPG Capital
Asif Zaman
Partner Public Pension Capital
Megan Zweig
Chief Operating Officer
Rock Health
Stephen Bernstein
Co-Chair of Digital Health McDermott Will & Emery
Jiayan Chen
Partner
McDermott Will & Emery
Ashley Fischer
Partner
McDermott Will & Emery
Brian Gordon
Partner
McDermott Will & Emery
SHARON LAMB
Partner
McDermott Will & Emery
Fred Levenson
Co-Head of Private Equity McDermott Will & Emery
Lisa Mazur
Co-Chair of Digital Health McDermott Will & Emery
Mara McDermott
Vice President McDermott+ Consulting
Vernessa Pollard
Co-Chair of Life Sciences McDermott Will & Emery
DR. STEPHAN RAU
Partner
McDermott Will & Emery
Jerry Sokol
Global Head of Health McDermott Will & Emery
Dale Van Demark
Co-Chair of Digital Health McDermott Will & Emery
Krist Werling
Co-Head of Private Equity McDermott Will & Emery
John Babitt
Partner, Life Sciences Ernst & Young LLP
Subin Baral
Global Deals Leader, Life Sciences Ernst & Young LLP
Slavena Bardarova
Principal EY-Parthenon
H. Mallory Caldwell
US Health Leader Ernst & Young LLP
tony drabble
Health & Life Sciences Sector Lead EY-Parthenon U.K.
Nigel Gault
Chief Economist EY-Parthenon
Rachel Hall
US Consulting Digital Health and Smart Health Experience Leader Ernst & Young LLP
Jeff McMahon
Managing Director Ernst & Young Capital Advisors, LLC
Heather Meade
Principal, Washington Council Ernst & Young
Kenny O'Neill
Principal, Consulting, Digital Health Ernst & Young LLP
Dan Shoenholz
Healthcare Private Equity Leader EY-Parthenon
Adam Sorensen
US Health Integration and Divestiture Leader EY-Parthenon
Arda Ural
Americas Industry Markets Leader, Health Sciences and Wellness Ernst & Young LLP
McDermott and EY are proud to partner with the Healthcare Private Equity Association (HCPEA).