Hospitals and Health Systems
We partner with hospitals, health systems and provider organizations across the United States and around the world on all aspects of healthcare legal, investment, operations and regulatory matters. As the top-ranked healthcare law firm, we advise clients on all elements of the health industry. The results are operational efficiencies and reduced costs, optimized investments in technology and innovation, and improved patient care and safety.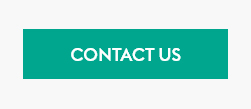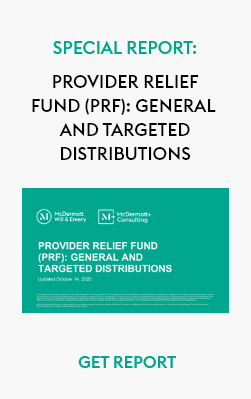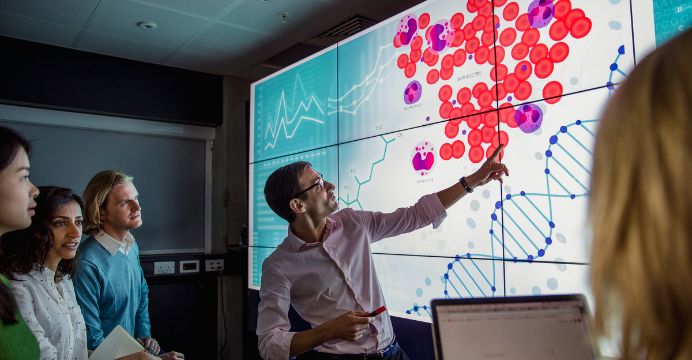 Digital healtH
At the forefront of the transforming Digital Health landscape McDermott works with hospitals and health systems to make sense of the changing digital landscape and implement strategies and tools that align with the most recent regulatory requirements.
Telehealth/Telemedicine
Health Information Technology
Big Data and Data Strategies
Data Privacy/Security HIPAA and State Laws
Intellectual Property
Consolidation and RestructurinG
Consolidating and restructuring hospital and health systems is a complex process that involves a range of critical planning and coordination steps to ensure the health, welfare and safety of hospital patients and mitigate legal, financial and other risks for the hospital and its officers and directors.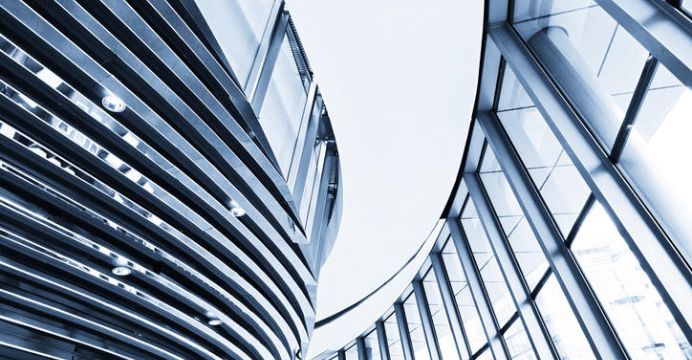 Corporate Governance
Healthcare corporations and their leadership face a host of legal and reputational challenges that must be addressed strategically and proactively. Our healthcare governance team, provides engaging, issue-based resources on the risk areas corporations face and how the general counsel's office and the board can address them.
Quality and Patient Safety
Fiduciary Considerations
Protocols and Structure
Culture and Leadership for Radical Decision Making
340B LITIGATION TRACKER
June 2022
McDermott+Consulting has launched a 340B Litigation Tracking Tool, a real-time resource following the 30+ state and federal 340B program legal challenges. No more searching online or sorting through your newsfeed for important case developments. This tracker, available 24/7 and regularly monitored by our team, delivers concise updates to help you make informed risk analyses on what's next for your business in the evolving 340B landscape.
CMS LEAVES HOSPITALS GUESSING ON EXPECTATIONS FOR COMPLIANT CO-LOCATION ARRANGEMENTS

November 16, 2021
OIG REVISES HEALTH CARE FRAUD SELF-DISCLOSURE PROTOCOL

November 15, 2021
CMS FINALIZES CHANGES TO CLARIFY PHYSICIAN AND NPP "SPLIT (OR SHARED)" BILLING POLICY
November 10, 2021
CMS ISSUES COVID-19 VACCINATION INTERIM FINAL RULE FOR HEALTHCARE FACILITIES

November 5, 2021
PRIVACY AS A COMPETITIVE DIFFERENTIATOR: BUILDING AN EFFECTIVE AND STRATEGIC HEALTHCARE PRIVACY PROGRAM
IAPP
October 2021
WHAT CMS' SPLIT BILLING PROPOSAL MEANS FOR HEALTH PROVIDERS
Law360
August 20, 2021
CMS SEEKS COMMENTS ON REQUIREMENTS FOR RURAL EMERGENCY HOSPITALS AS A NEW MEDICARE PROVIDER CATEGORY

July 30, 2021
CMS PROPOSES NEW REGULATION TO CLARIFY PHYSICIAN AND NPP "SPLIT (OR SHARED)" BILLING POLICY
July 15, 2021
CMS PROPOSES HEIGHTENED PENALTIES AND ADDITIONAL REQUIREMENTS UNDER THE HOSPITAL PRICE TRANSPARENCY RULE
July 20, 2021
EXECUTIVE ORDER ENCOURAGES FTC, DOJ TO ADDRESS HOSPITAL CONSOLIDATION, VIGOROUSLY ENFORCE ANTITRUST LAWS
July 15, 2021
OSHA MAINTAINS COVID-19 SAFETY PRESSURE ON HEALTHCARE EMPLOYERS DESPITE CHALLENGES FROM ALL SIDES
July 14, 2021
FIDUCIARY ENGAGEMENT IN ARTIFICIAL INTELLIGENCE INNOVATION: A GOVERNANCE IMPERATIVE
Health Law Connections, June 2021
CMS RESTARTS HOSPITAL SURVEY ACTIVITIES DELAYED BY COVID-19
March 31, 2021
340B IN 2021: WHAT COVERED ENTITIES AND THEIR PARTNERS NEED TO KNOW NOW
March 31, 2021
Episode 11: A Lender's Perspective on Healthcare PE Deals
Driving the Deal: Clearing Regulatory Hurdles in Public Hospital M&A
AFTER THE CURVE PODCAST: FOCUS ON PROVIDERS
Driving the Deal: Public Hospital M&A and Stakeholder Buy-In
Dealmaking in the Sunlight: Navigating Public Hospital M&A
Collaboration Through Innovation Centers
REGULATORY DISPUTES WITH HHS: WHEN TO NEGOTIATE AND WHEN TO LITGATE
March 25, 2021
340B IN 2021: WHAT COVERED ENTITIES NEED TO KNOW NOW
March 18, 2021
ANSWERING PROVIDERS' VACCINATION QUESTIONS
FEBRUARY 2, 2021
DATA LICENSE AGREEMENT LITIGATION – WHAT YOU NEED TO KNOW
OCTOBER 28, 2020
PAVC TELEHEALTH: PERSPECTIVES ON THE PATIENT EXPERIENCE DURING COVID-19 AND BEYOND
OCTOBER 29, 2020
APIS AND INFORMATION BLOCKING: WHAT PROVIDERS NEED TO KNOW
OCTOBER 13, 2020
Structuring Your Innovation Center Investment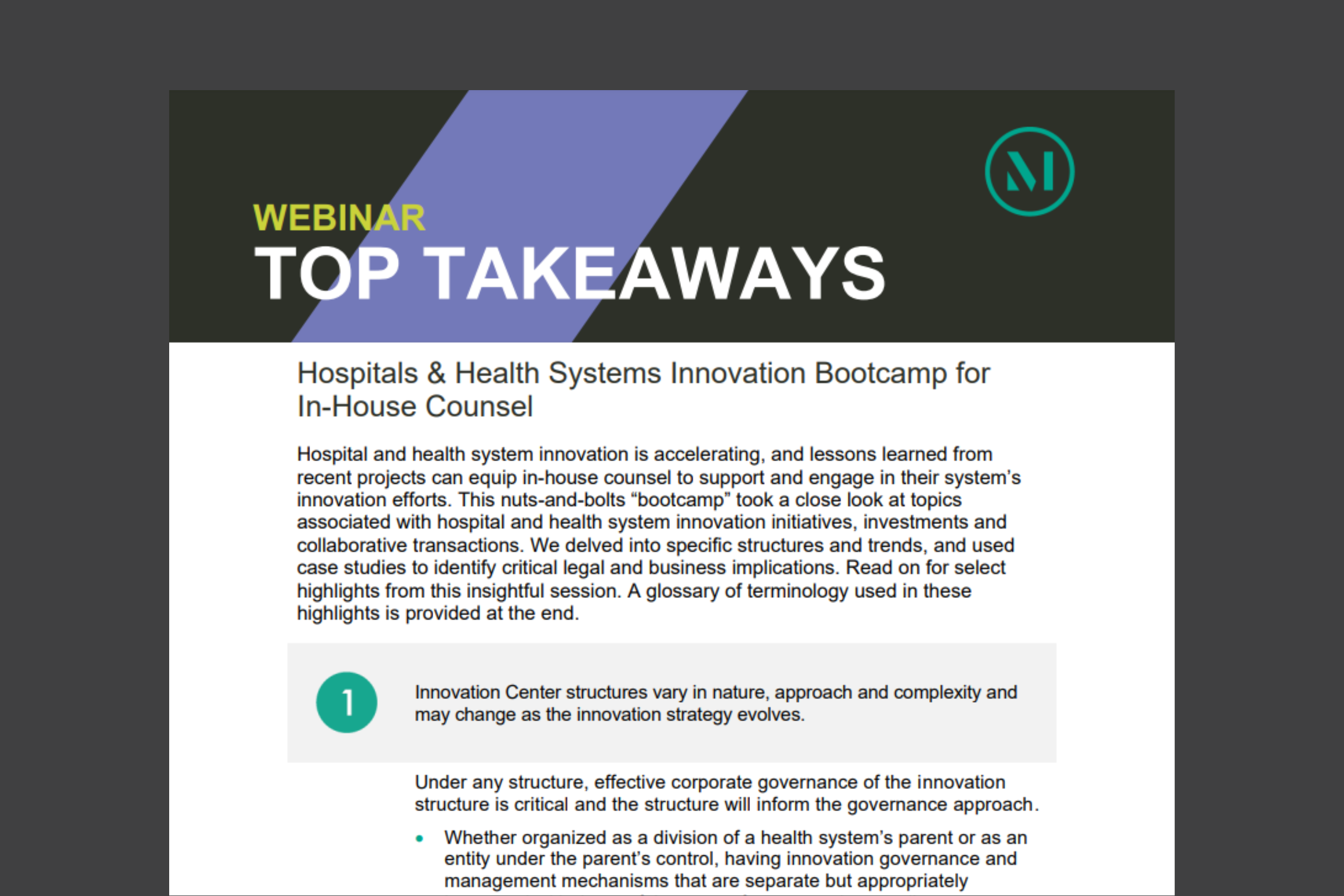 KEY TAKEAWAYS: HOSPITALS & HEALTH SYSTEMS INNOVATION BOOTCAMP FOR IN-HOUSE COUNSEL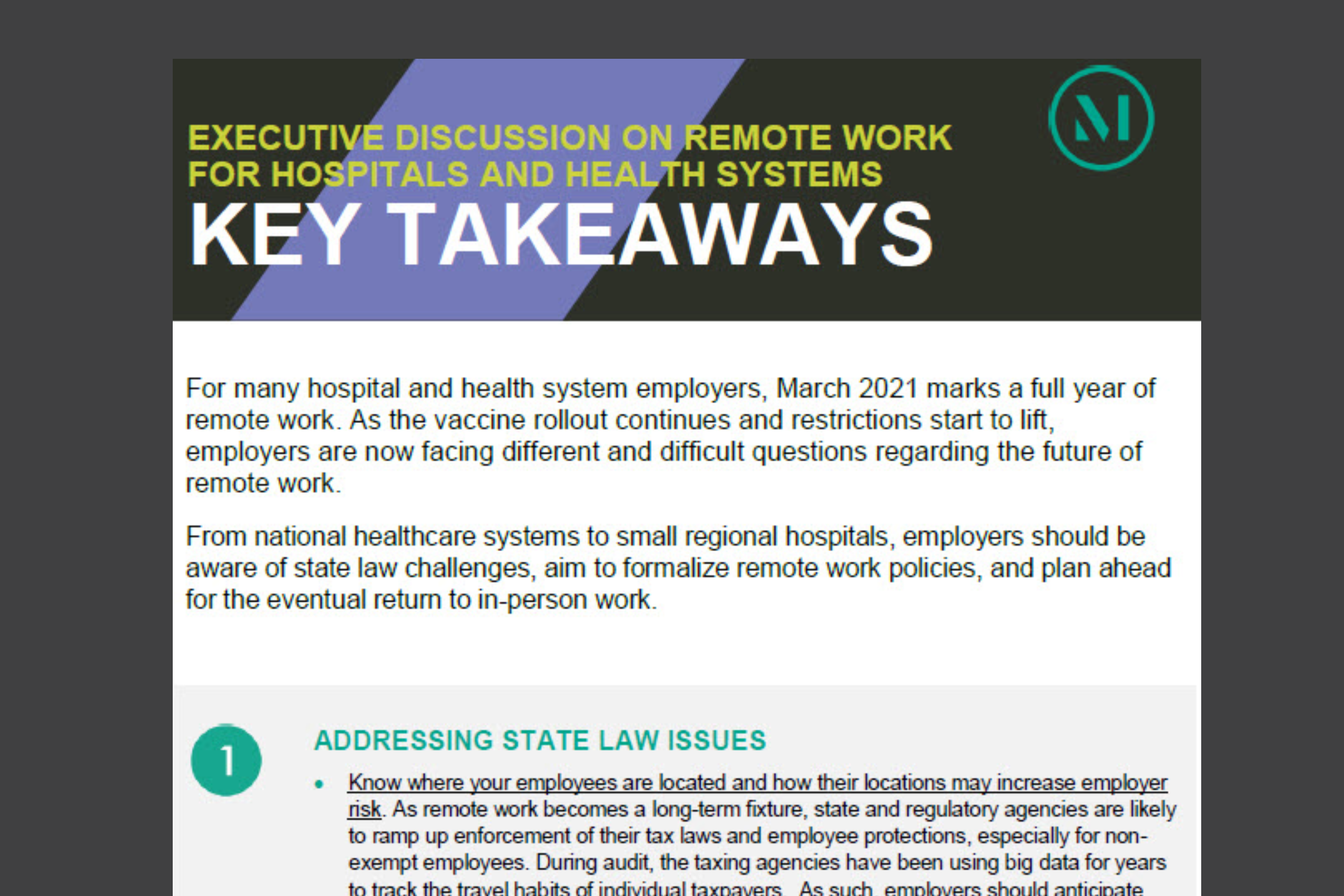 KEY TAKEAWAYS: REMOTE WORK FOR HOSPITALS AND HEALTH SYSTEMS
ESTABLISHING A CPOD MODEL: 5 INITIAL STEPS FOR EMPLOYERS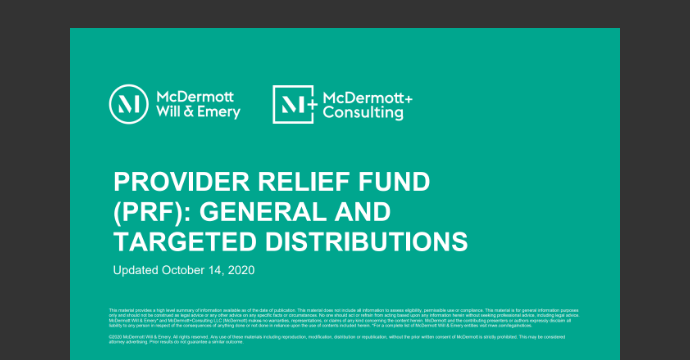 PROVIDER RELIEF FUND (PRF): GENERAL AND TARGETED DISTRIBUTIONS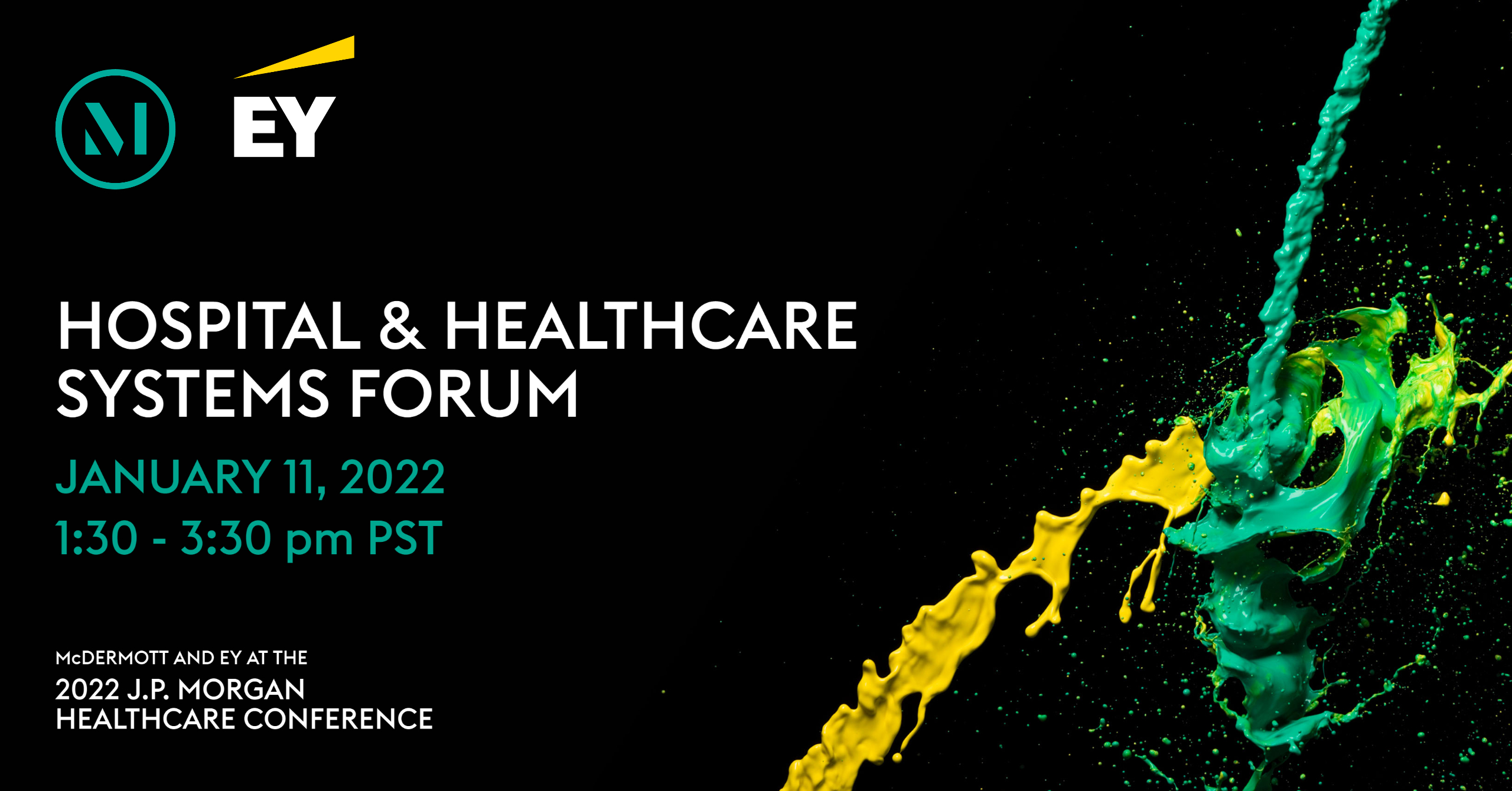 McDERMOTT AND EY AT THE 2022 J.P. MORGAN HEALTHCARE CONFERENCE
HOSPITAL & HEALTH SYSTEMS FORUM
January 10 – 11, 2022 | San Francisco
Industry leaders, innovators and investors from across the healthcare industry will gather together for two days of exclusive, hybrid events at the largest healthcare investment symposium. Join executives from PE firms, investment banks, hospitals, health systems and other industry-leading organizations for discussions on the critical business and legal issues encountered by leaders across the healthcare industry.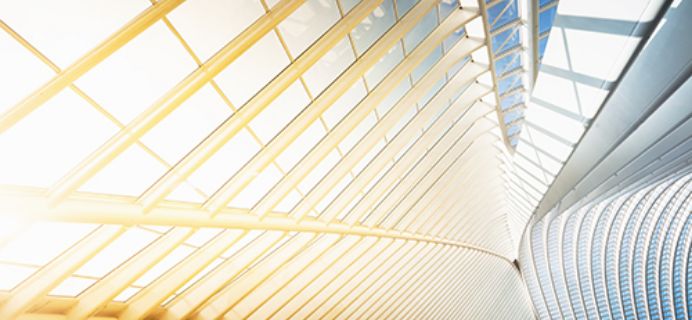 2020 HOSPITAL & HEALTH SYSTEM INNOVATION SUMMIT
This summit will give C-suite executives, in-house counsel, investors and other healthcare leaders the insights they need to position their organizations to innovate, collaborate and grow even in the midst of disruption.
Hospitals & Health Systems Team Leads
Hospitals & Health Systems Team