Telehealth Transformation
WE'RE HERE TO HELP YOU BREAK IN, BREAK THROUGH AND TRANSFORM HEALTHCARE DELIVERY.
Telehealth is at a turning point
New regulations and reimbursement practices have gained new traction and telehealth adoption rates have skyrocketed among patients and providers alike. Providers, payors, tech developers and patient advocates have an opportunity to launch, develop and implement telehealth solutions—but to do so successfully, they need intensive legal, business and government strategies counsel.
The time is now to move care delivery forward – from event-based care to ongoing, preventative medicine, that puts an empowered patient at the center of their own healthcare. We work with the industry's leading providers, payors and technology innovators to:
Navigate the myriad licensure, patient consent and recordkeeping, data privacy, risk mitigation, corporate structuring, reimbursement, US Food and Drug Administration compliance and other regulatory issues that can make or break a telehealth initiative.
Knock down barriers for clients so they can efficiently execute their solutions across state lines and secure reimbursement with minimum administrative burden through best-in-class data analytics to forecast pricing and payment trends, medical claims audits, persuasive lobbying strategies, and telehealth-specific billing and coding systems.
Develop tools and collaborations that thrive in the complex world of healthcare and meet the needs of clinicians and patients alike, taking into account the unique challenges facing specific care settings, including assisted living, behavioral health and more.
How can we help you pursue telehealth transformation?
IDENTITY REQUIREMENTS FOR TELEHEALTH ENCOUNTERS – WHAT DOES YOUR STATE REQUIRE?
Verifying the identity of a patient prior to delivering telehealth services is important to prevent a range of potential risks, including the creation of fake accounts, insurance fraud and drug abuse/diversion. A growing number of states and health plans require the verification of a patient's identity. This verification activity has become a standard practice in the telehealth industry and is expected to continue.
Hover over each state for our summary of each state's requirements. For the complete requirements, click below to download the full report.

This does not constitute legal advice. All research contained herein should be verified prior to reliance thereon, and an attorney should be consulted to assess its applicability to any particular model of care. By accessing this site, you accept the terms of our privacy policy and you acknowledge your understanding that this tool is not a replacement for legal counsel. There is no guarantee that this research is up to date, as laws and regulations in this space continue to evolve.
LAST UPDATED DECEMBER 2022; note this report does not generally reflect waivers issued during the COVID-19 public health emergency, and this research does not reflect any requirements of health plans, including Medicaid programs, which may have their own requirements.

Telehealth Tuesday demonstrating the valuable role that telehealth has played during the pandemic and the role that it can continue to play if current flexibilities are extended beyond the public health emergency. Each week, we'll be releasing a new data visualization based on publicly-available Medicare data. LEARN MORE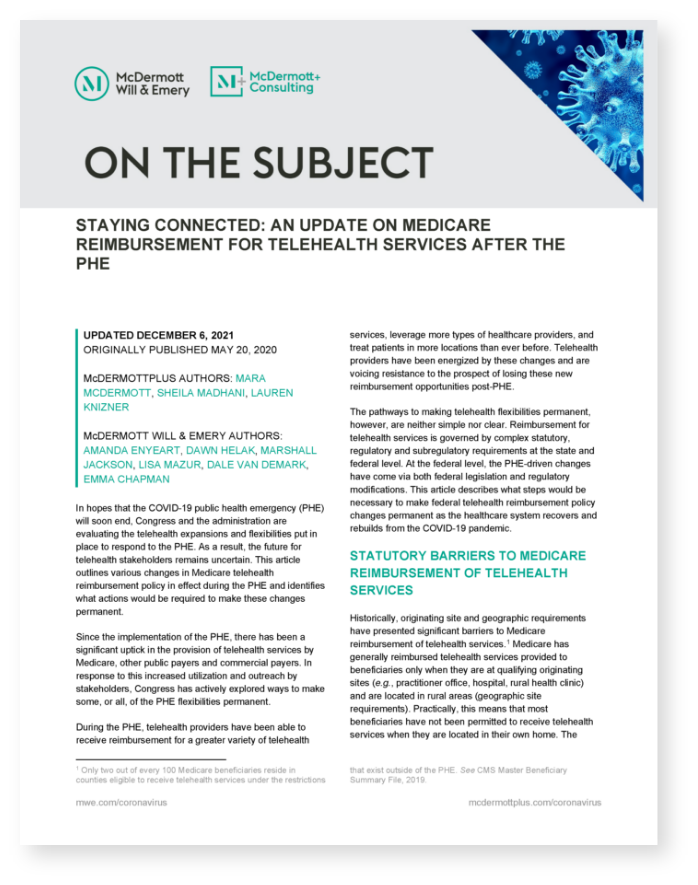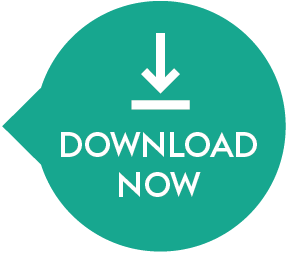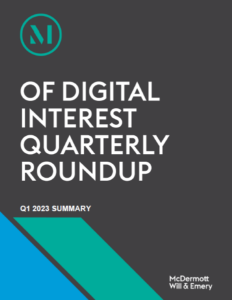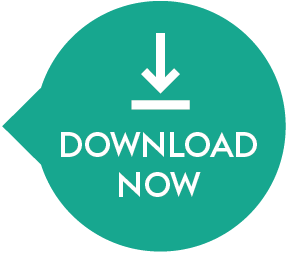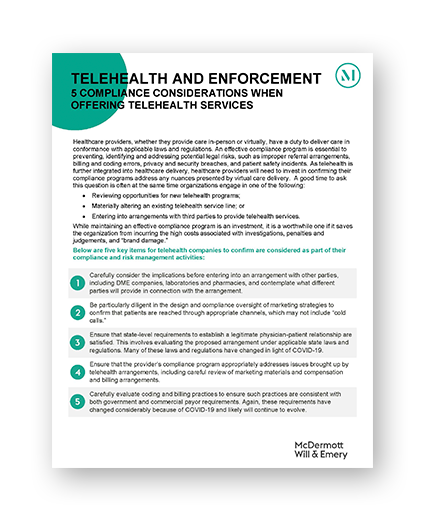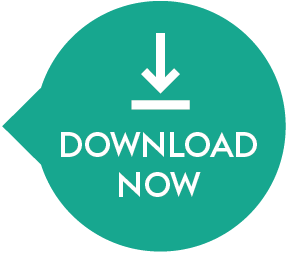 Read
What would you like to do?

 WATCH
How the Cares Act Affects Telehealth and Digital Health
Protecting the Telehealth Consumer: FTC and State-Based Considerations
The Future of Telehealth After COVID-19
Lessons Learned from Deploying Telehealth Strategies in COVID-19: Provider Panel
Telehealth: Perspectives on the Patient Experience During COVID-19 and Beyond
Telehealth 101: An Introduction to the Medicare Telehealth Landscape
Telehealth 101: An Introduction to the Medicare Landscape, Part 1
Telehealth 101: An Introduction to the Medicare Telehealth Landscape, Part 2
Telehealth 101: An Introduction to the Medicare Telehealth Landscape, Part 3
Cybersecurity & Insurance Coverage in the Age of Telehealth: Understanding & Mitigating Your Risk
 Telehealth in the Hot Seat: Proactive Compliance in the Face of Heightened Enforcement
 Telehealth Employment Issues: Independent Contractors and Other Potential Risk Areas

LEARN
Upcoming Events & webinars
DIGITAL HEALTH FORUM 2023
May 17 – 18, 2023 | New York City, NY
Mark your calendar for McDermott's Digital Health Forum! This conference is designed to engage the full scope of the digital health industry, including disruptors, providers, investors and new market entrants. Featuring:
Tailored programming for in-house counsel, and operations and business leaders.
Multiple networking opportunities
Plenary sessions
Sector-specific breakouts focused on the top business, operational and policy issues impacting the industry
SAVE THE DATE – REGISTRATION DETAILS COMING SOON

Almost overnight, the coronavirus (COVID-19) pandemic has reshaped healthcare delivery, forcing a rapid and unprecedented pivot toward virtual care. But what comes next? How does virtual care become a permanent—even a predominant part—of healthcare delivery?
Our five-part "Around the Corner" webinar series addresses the future of telehealth, digital delivery of healthcare services, data-readiness post-pandemic and more. Catch up with our conversations with digital health industry leaders to learn how they have quickly adapted in the COVID-19 world and their plans for anticipating future shifts.

CALL HOTLINE     EMAIL TASK FORCE    SUBSCRIBE TO UPDATES Resource Center Home | Webinar ReplaysRead the Transcript Alumni     Temporary Visitor Policy     Legal Notices/Imprint     Privacy...

LISTEN
Subscribe to the Of Digital Interest Podcast:

TEAM LEADERS